Dear Neighbor,
Thank you for visiting the Alewife Study Group's website. We're so glad you're here. We hope you find this site informative, and we invite you to get involved in our community group.
ASG Community Meeting Wed, June 2nd, 6:30pm:
This will be an important opportunity for our community to discuss IQHQ's revised plans, and then provide more feedback to IQHQ.
Register here for the Zoom link. Did you attend the May 26, IQHQ meeting and have more questions or ideas? Are you happy with some of the changes proposed and want to support them? Were you unable to attend the IQHQ meeting and want to hear the latest on IQHQ's proposal? Come to ASG's Community Meeting on Zoom. We look forward to hearing your voice! Closed captions available.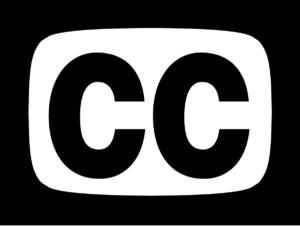 ASG has recently organized 3 groups for neighbors (Rindge, Whittemore & Clifton East) to discuss issues related to the development. We would love you to join these discussions: please check below:
Background:
In 2020, Biotech developer IQHQ bought the 27-acre property (formerly owned by the W.R. Grace chemical company). The site is next to Russell Field and the Alewife T station and stretches from Rindge Ave to Whittemore Ave. This property is heavily contaminated with asbestos, metals, and hydrocarbons, is mostly in a floodplain, and includes Jerry's Pond.
For the latest update on the site, please see our newsletters and for the video recording and presentations from the two ASG community meetings and our report to IQHQ, please see our news section.
For the past 25 years, ASG has worked to ensure an inclusive, participatory process on quality of life issues to mitigate the risks of hazardous waste such as asbestos and other contaminants, flooding, traffic, public health, environmental justice, climate resilience and the protection of habitats and natural resources. We seek to share what we have learned and to solicit feedback from the community on these issues.
We estimate this site has hundreds of tons of finely divided asbestos in the soil. How do we know about the volume of asbestos? Years of research, and testing of:
— 365 locations, 64 of which had asbestos (1 in 6 locations).
— More than 75% of samples where asbestos was found, contained greater than 1% (~1 lb per cubic foot).
— Asbestos was detected at greater than 1% in all zones.
ASG has been the longstanding neighborhood liaison with the property owner and we monitor the site to protect neighbors, ensuring no soil below 6 inches is disturbed and that the protocols are followed. If excavation below 6" is necessary, the property owner must do so within an enclosed structure under a slight vacuum – as per the Asbestos Protection Order (similar as to what homeowners must do when removing asbestos from their homes).
Trapped asbestos fibers (buried in soil or trapped in shingles, for example) do no harm, it is only when fibers become airborne that serious public health risks are triggered. The asbestos waste on this site is not solid lumps, but is so fine that it is invisible to the eye.
We welcome your questions and comments.  If you are interested in volunteering or coming to a meeting, please email us here and we'll be in touch.  Thank you!
You can also contact ASG through our contact form: